18" Raised Single Mesh Dog Diner
Get yours now!!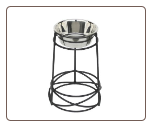 Click to enlarge image(s)
$89.95 Reg.
$79.95 SALE
Raised 15"/18" Single Mesh Dog Diner

Are you looking for a large or XLarge dog diner for your tall dog? Here is an elevated dog feeder that places your pet's health equal to your requirement for a comfortable dog fedeer.
You asked for it. After much feedback from customers, our best selling 18" tall mesh diner is now available in a 15" high option. Elevated dog diners reduce the stress that dogs experience with conventional floor-level dog/pet bowls.
This sturdy yet sleek and elegant single mesh elevated dog diner is very useful in facilitating proper nutrition, and dog owners with pets that suffer from neck or back arthritis already know that veterinarians recommend elevated dog diners.
For taller pets with arthritic conditions, the 18" elevated dog diners are a "must have". When feeding from these diners the intake of excess air is reduced.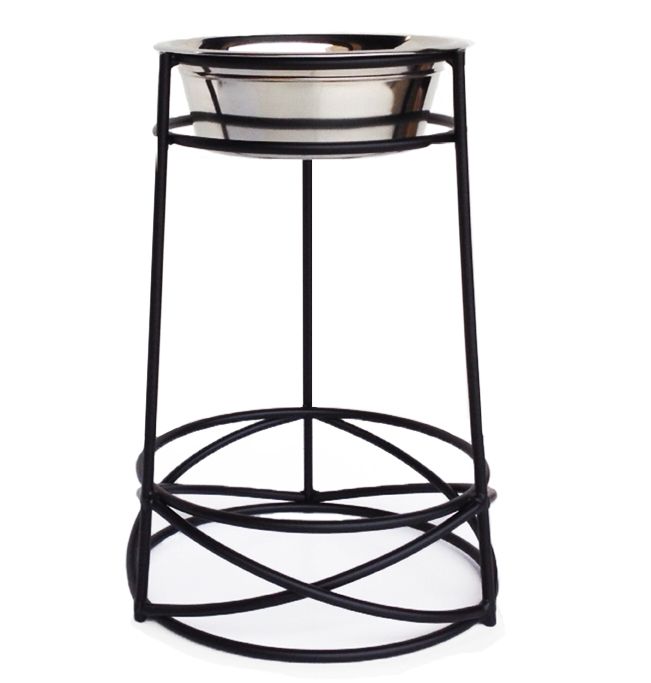 An added benefit is that elevated dog diners help keep your dog's feeding station clean. With raised dog bowls, water cannot collect under the dog feeding dish and form unsanitary mold and mildew.
In addition, your pet will be less tempted to push the elevated dog bowl around the floor. Pet owners with stiff muscles and sore joints will never have to bend all the way down again to pick up the dog bowl!!
Large 15" single dog diner holds: 3 qts. - 11 lbs.
XLarge 18" mesh dog diner holds: 3 qts. - 12 lbs.
| | |
| --- | --- |
| Large Single Mesh Dog Diner: | 15" |
| XLarge Single Mesh Dog Diner | 18" |
| | |
| --- | --- |
| Designed for comfort and safety of your pet | Raised diner encourages proper nutrition |
| Sturdy dog diner | Resists pushing around by your pet |
| 15" & 18" tall raised dog diner | Reduces bending over for pets and owners with arthritis |