Snow Princess Dog Coat
Gotta have this coat now!!
Click to enlarge image(s)
Snow Princess Dog Coat

$27.35 Reg.
$19.39 SALE
FREE SHIPPING
Your snow princess dog coat is an elegantly quilted snow coat that is just perfect for your dog. Whether you want an xs dog coat, a small dog coat or a large dog coat, this snow coat provides warmth and comfort for your dog.
If you're looking for a faux fur dog coat, your snow princess dog coat has a faux fur trim while the drawstrings have playful fur balls attached at the end.
Your faux fur dog coat is constructed from water-resistant polyester blend so your dog in a coat will be protected in rainy weather. The ultra-soft cotton quilts in this dog coat enhances the comfort level. The faux fur trim on your dog coat is an acryrlic blend while the fur ball drawstrings are adjustable.
Many dog owners prefer a pink dog coat which is offerred here. In addition to the pink dog coat, our color options include a lt. blue dog coat and a beige dog coat. The dimensions of your dog coat are given below.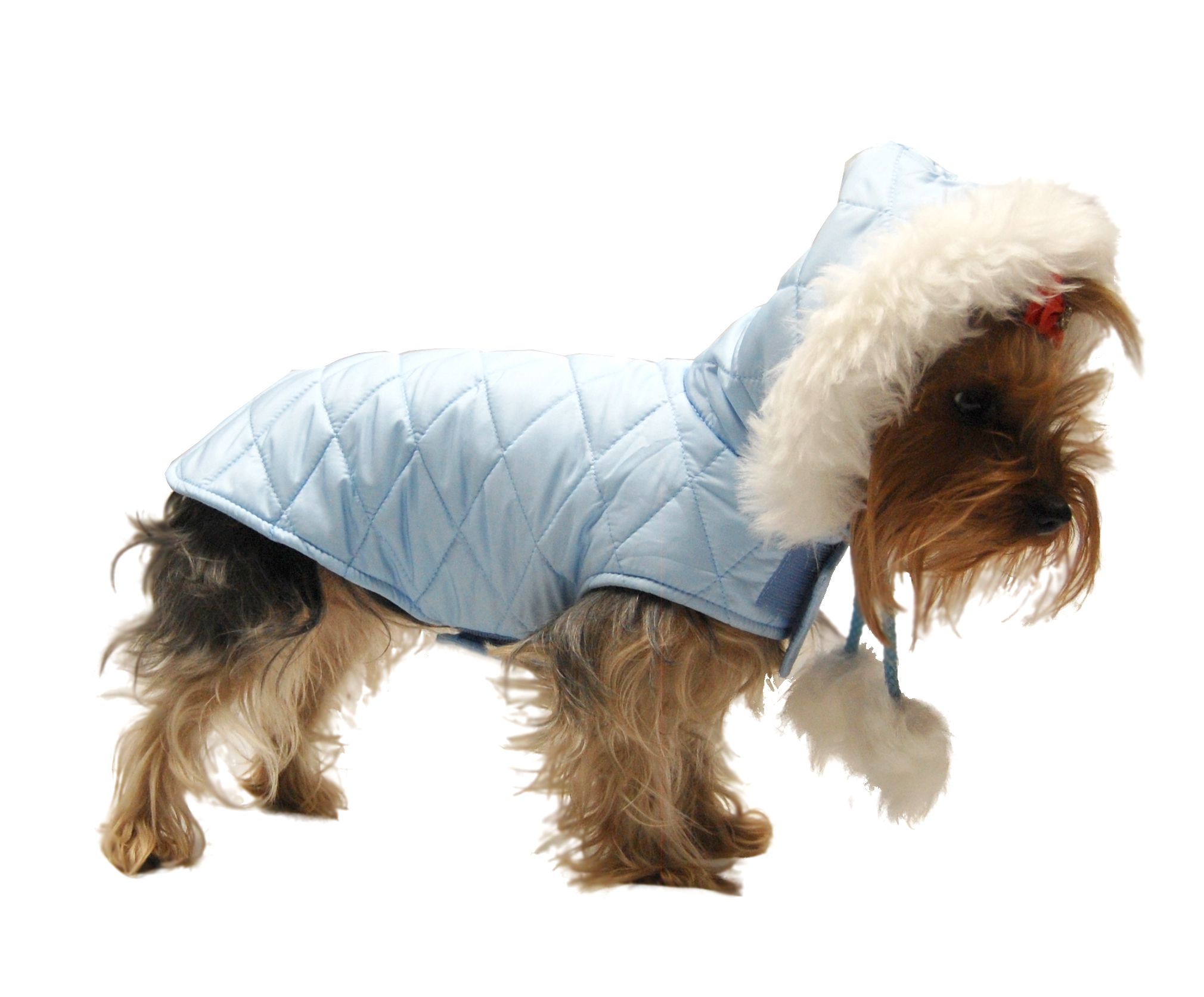 Front, side and rear view of your pink and beige dog coat
DUE TO DIFFERENCES IN YOUR MONITOR'S RESOLUTION THE COLORS SHOWN MAY NOT BE EXACT
| | | | | |
| --- | --- | --- | --- | --- |
| Dog Jacket | Length (inches) | Girth (inches) | Neck (inches) | Weight (pounds) |
| Extra extra small dog coat | 6.4 | 10.5 | 6.4 | 1.2 - 2.2 |
| Extra small dog coat | 7.9 | 12.0 | 7.9 | 2.0 - 5.0 |
| Small dog coat | 9.8 | 14.0 | 9.5 | 5.0 - 7.0 |
| Medium dog coat | 11.8 | 16.5 | 11.0 | 7.0 - 10.5 |
| Large dog coat | 13.8 | 18.9 | 12.6 | 10.5 - 15.4 |
Free Shipping!!
(within the continental United States)
| | |
| --- | --- |
| Dog coat made with water resistant polyester | |
| Faux fur trim acrylic blend on this dog coat | |
| A dog coat with adjustable fur ball drawstrings | |
| Ultra soft cotton quilts for a comfortable dog coat | |